03.12.2017:
The new bottling is available from Today: WHITE-BROOK CHRISTMAS 2017
A Single Malt matured in oak with a touch of cinnamon.
It is not a liqueur and not a whisky.
Merry christmas time and enjoy the new bottling.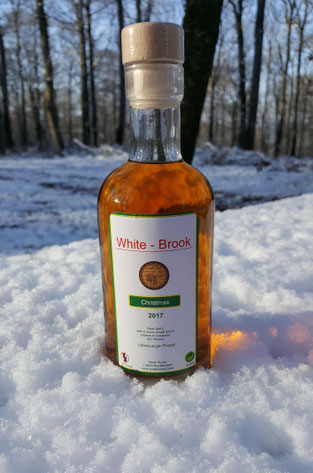 16.10.2017:
Baby-Brook No2 first testing...
Casks:
- 2nd fill PX Sherry
- fresh americain oak
First tasting notes:
Nose: Sweetness, light sherry, fruits...
Mouth: Sweetness, light sherry, spice, pepper...
31.05.2017:
The first luxemburgish PEATED Single Malt Spirit is now ready.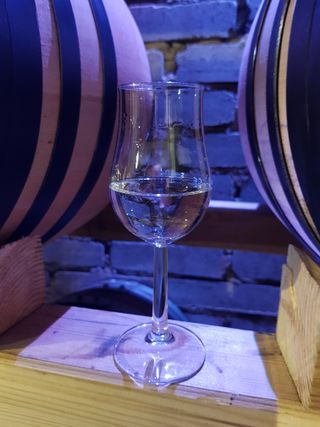 25.02.2017:
After changing the yeast, the New Make changed his character.
New Character will be a new White-Brook and a new Label.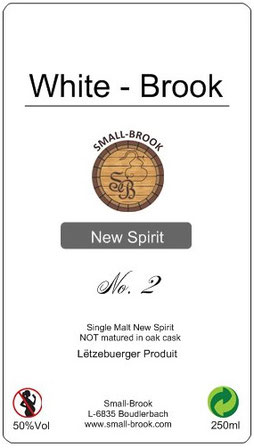 12.01.2017:
After the appearance of White-Brook last year, a new make has being matured in the following casks:
(This is not a whisky because the New Make matures less than 2 years)
Welcome BABY-BROOK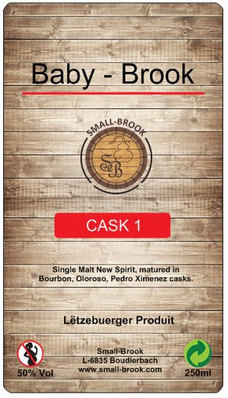 20.12.2016:
A special bottling arrive in January 2017... more informations are coming soon.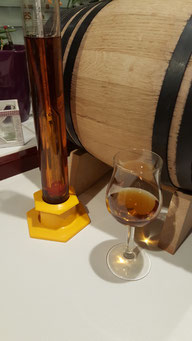 16.09.2016:
Finally after the long summer holidays... the new NEW MAKE v2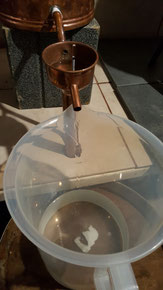 21.06.2016:
New portwine cask arrived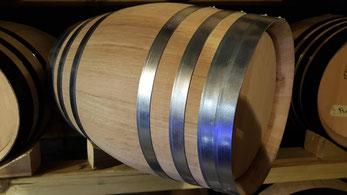 29.05.2016:
After the big demand of White Brook, defects were detected on the bottle cap. Here is the new bottle for the next White-Brook bottling.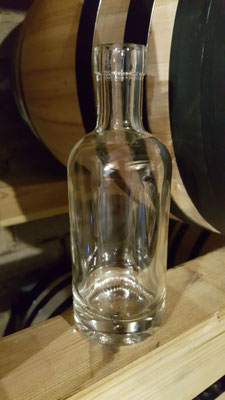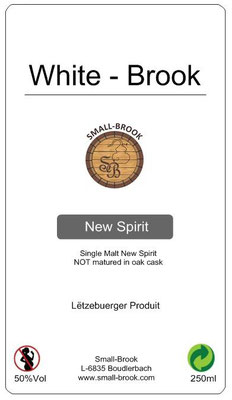 27.02.2016:
Today the first cask 2016 was filled,a first fill PX Sherry cask
More pictures HERE.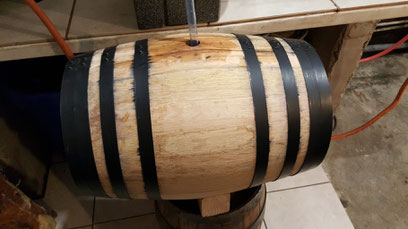 06.12.2015:
Today the second cask was filled, and for the first year the goal was reached

More pictures HERE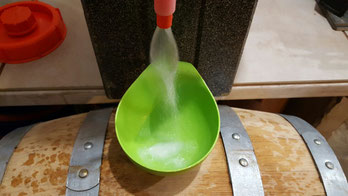 ---
13.09.2015:
A new cask arrived... one 32 liters redtwine cask!

Now one redwine finish can be planned.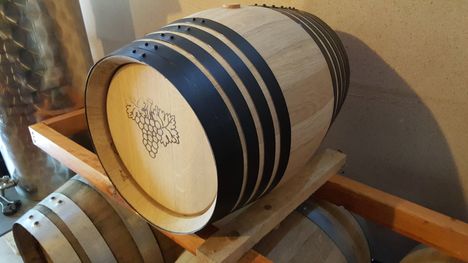 ---
18.06.2015:
A new cask arrived... one 50 liters portwine cask!

Perhaps it will be the 3rd cask for 2015... let's have a look.
---
21.05.2015:
Finally it arrived... the official Small-Brook logo

---
19.03.2015:
Filling the first Small-Brook cask

---
15.03.2015:
The first whisky barrel was finally filled today!
More photos will be in the gallery soon.
---
23.02.2015:
A great documentary about the production of whisky 
Created by visitscotland.com
---
---
15.11.2014:
Small Brook also now on Twitter
www.twitter.com/smallbrook2014
---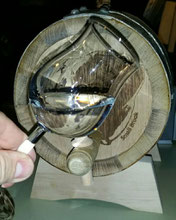 31.10.2014:
It's done, the first Small-Brook NewMake is born and ready to taste!
---
30.10.2014:
Small Brook also now on Facebook
www.facebook.com/smallbrookwhisky
---
28.03.2014:
SMALL BROOK - A new Whisky is born